Respect
We grow our aromatic plants naturally (organic certification in progress), improving biodiversity on each of our plot of land in order to respect the environment and nature. Each harvest is exclusively done by hand, to respect the plant at the highest level during this delicate operation, which will guarantee the final quality of our products.
Ever since the beginning, we have chosen to go even further than the organic certification charter of commitment, by not using any treatments, in order to entirely respect the soil and its inhabitants.
We choose packaging that are recyclable in order to respect the environment and adhere to our ethics, and all our ingredients are natural, without dyes or preservatives.
Authenticity
Our distillations take place at the seasonal and vegetal peak, with constant steam and in our 150l copper distiller. Each distillation is a step that requires patience and humility to bring about the alchemy between plant, copper, pure spring water, fire, and the human being who is distilling.
We use a copper distiller, copper being known for centuries for its unequaled restitution of the aromas and perfumes of the plant, its warmth, its roundness and its subtleties, while extending in time the freshness of the extracted essential oils and hydrosols.
All our final products contain only strictly vegetal ingredients, most of which come from our own production.
Values
We are committed to the future thanks to our environmentally friendly methods of production, working on small plots of land, planting local plant varieties to reduce the amount of wild plant harvests while keeping in mind good management of natural ressources.
Senteurs du Minervois defends biodiversity to create natural products made from an ethical and durable reasoned agriculture, combined with the practice of an authentic and mindful aromachology.
Nature gives us what is most beautiful and best for us: the scents and the colors of the plants make our senses and the biodiversity that we protect vibrate, and reinforce our values.
Alchemy of the scents
We choose to use endemic plants as well as those that can grow in our Mediterranean climate to add on to the wild plants we harvest in the surrounding scrubland.
Everyone of our plots of land is located in the Minervois, in the foothills of the Montagne Noire (Black Mountain), in ideal locations which had been uncultivated for over 25 years before we started planting them.
Growers, gatherers and creators, the alchemy of our scents borrows the benefits of nature to boost your well being, and invites you to reconnect to what is essential.
Who we are
We are Jackie & Chris. In 2010 we created the first official lavender farm in South-Carolina, La Bastide des Lavandes,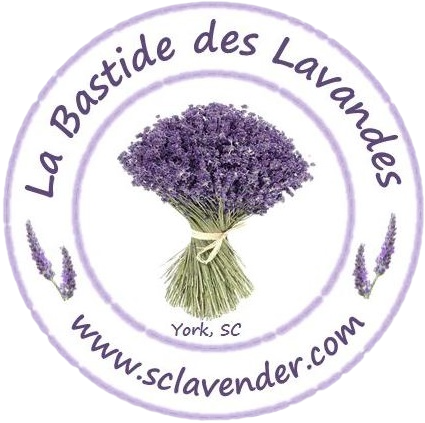 in the US.
In 2017, we settled in the Minervois region for a change of life in agreement with our ecological and environmental values. In 2019 , we bought our first plots of land near the village of La Livinière, and we started planting fine lavender plants on them. In 2020 and 2021, we continued to plant lavender and we added rosemary, bay laurel, citrus trees and sacred sage on top of growing our rosemary and lavender collections. In 2021, after over 4 years of waiting, we finally acquired two more plots of land. Late 2021, our new line of natural wellness products was in place. In 2022 we started planting lavandin on one of our new plots of land, we started the process of organic certification, we built a transformation lab for our natural products, we created a drying room for the plants and a distillation room for our distiller, and we kick started our future projects.
Living to the rhythm of the seasons and creating a line of natural wellness products from our plants and some borrowed from nature, to help you feel good, is a passion that we enjoy sharing with others.
We come to you to share our passion at select events directly related to nature and the environment.
They're talking about us...
©