The steam that extracts essential oils is cooled at the end of the distillation process, and contains an average of 0,03% of molecules of essential oil. It is called hydrosol. It contains the authentic properties of each plant, in a diluted version.
Obtained through the distillation of our plants and wild plants, in our traditional copper distiller, with pure spring water from the neighboring Black Mountain.
Use them as room sprays, diffused with an essential oil nebulizer, or as a pillow spray.
Self-confidence, self-respect, purifies the air.
100ml - 6.90€
Joie de vivre simple & spontaneous, happy mood.
100ml - 6.90€
Reinforces the ability to concentrate and to analyse
100ml - 6.90€
Against physical and mental fatigue, boosts the healing processes.
100ml - 6.90€
Calms, relaxes & comforts.
100ml - 6.90€
Synergy of lavender & rosemary.
100ml - 7.90€
Synergy of lavender & buplurum f.
100ml - 7.90€
Synergy of lavender & fennel.
100ml - 7.90€
Synergy of lavender & bay laurel.
100ml - 7.90€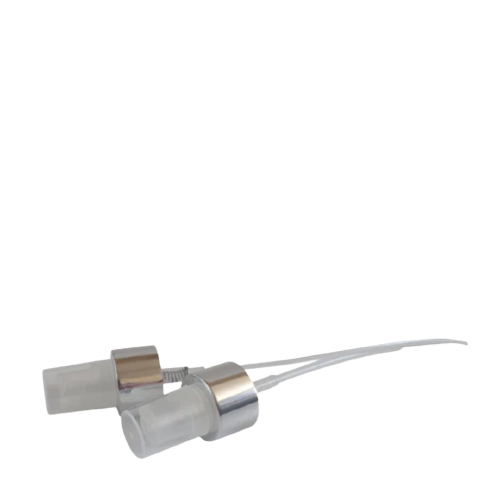 Made with our hydrosols and organic essential oils (or in the process of certification), our room sprays tell you the story of our land. They are made with plant based ingredients (vegan). Our room sprays instantaneously transform your environment and your mood at home, at the office, on vacation.
You will love the freshness and the authenticity of its scents which will remind you of our magnificent region.
100 ml - 12,95€
[click on the images below for more info]
Our candles are 100% plant based (&vegan). Made with sunflower seed wax, certified organic or in the process of being certified essential oils, and an ash wood wick...all in a recyclable glass container for approximately 30 hours of burning time. The sunflower seed wax is a vegan wax obtained through hydrogenation of the sunflower seed. Sunflowers are widely grown in France and in Europe, with a very light carbon footprint. This wax is 100% natural, guaranteed without GMOs, without pesticides or weed killer , eco-friendly, easily renewable and does not produce any sut toxins harmful to human health or the environment. It also burns slowly and is easy to clean off to reuse the containers. A simple and efficient way to change your mood.
100 ml - 18,95€
[click on the candles below for more info]
When you purchase essential oils at the store or online, do you know exactly where it comes from? Do you know in what type of distiller it was processed? Do you know where the water it was distilled with came from? Do you know exactly where the plants came from?
The traceability of our essential oils is perfectly transparent. Extracted through a slow distillation process in our traditional copper distiller, with pure spring water from the nearby Black Mountain, from our plants naturally grown in our Minervois region (organic certification in progress), on land that had been left alone for over 25 years before we acquired it, on the territory of the Haut Languedoc Natural Regional Parc.
The use of our copper distiller associated with our eco-friendly artisan methods of farming guarantee their purity, their authenticity, their specificity, and their unique olfactory signature.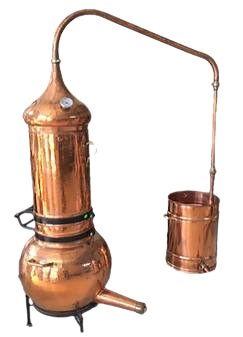 Fine lavender (Lavandula angustifolia) 10ml - 13,95€
Harvested by hand in our Minervois region fields, it reveals the authenticity of the properties of the plant and the uniqueness of our terroir.
Lavender Millésime M.23 (Lavandula ssp.) 10ml - 18.90€
Gathering over 100 different varieties of our lavender collection, it offers a truly unique scent combining the health benefits of each plant.
Made with wild flowers or our naturally grown flowers (currently being certified organic), and pure spring water from the nearby Black Mountain.
They are the perfect companions for your meditations and other energy sessions, thanks to the concentration of each flower's vibrational properties. Flower elixirs act upon the physical, mental and emotional being by transforming the behaviors and habits that block personal fulfilment and hinder good health. Their goal is to restart the free flowing of vital energy and to trigger the natural body's self healing abilities to get back to the body's functions natural equilibrium. Their effects come from a bioenergetic process.
A flower elixir is an infusion of flowers taking place under the sun rays in pure water. The sun transmits the properties of the flower to the water cells. It is then diluted in alcool to guarantee the stability of the elixir over a long period of time.
There are no side effects with the usage of flower elixirs which makes them safe to use. No need to ingest them, just hold them in your hand, against you, or over a chakra during a meditation or an abdominal breathing session.
10 ml - 9,90€
[click on the vials below for more information on each flower's vibrational properties]
Our dry hot/cold packs are made with recycled olive pits to which we add our lavender buds harvested by hand and air dried. A dry hot/cold pack relaxes and eases muscle and joint pain. Its convenient size fits different parts of the body like the lumbar area, the neck or the shoulders.
You can gently heat it up in the microwave or the regular oven fore a relaxing effect, or place it in the freezer to get it extra cold for an anti-inflammatory effect.
Natural cotton fabric and washable cover.
14x26x3cm - 18,90€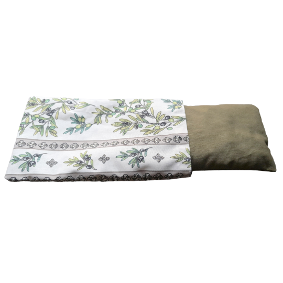 It is in July that we harvest our lavender and lavandin (organic certification in progress) after about six weeks of blooming under our warm occitan sun. We harvest it when at perfect maturity, when it contains the highest amounts of essential oil, by hand, with a sickle. It's always such a great pleasure to work in the fields with the native bees and the singing cicadas during harvest, with fabulous views over pine trees, vineyards or the plain of the Minervois region. We then make small bouquets that we hang vertically in our drying room, away from the light to keep all the properties and the scents at their maximum. After two to three weeks of drying time, the dried buds are ready to be included in our natural products, or to be packaged in different ways. Our dried lavender will remind you of the warmth of our fabulous blue skies, the softness of our sunshine and the songs of our cicadas in the summertime.
With its subtle, floral and slightly lemony taste, our culinary lavender will elevate your sweet and savory creations. Add to your innovative and modern recipes year round.
Net weight 9g - 4.50€
To make your own sachets, to delicately perfume your clothes in the dryer, or to freshen up a room (spread some buds on the floor or on a carpet before vacuuming).
200ml - 6,90€
A linen sachet to scent armoires, closets and drawers. It gives your clothes a subtle scent and repeals textile moths naturally. Also great in the car for a calm and relaxing ambiance.
25g -4,95€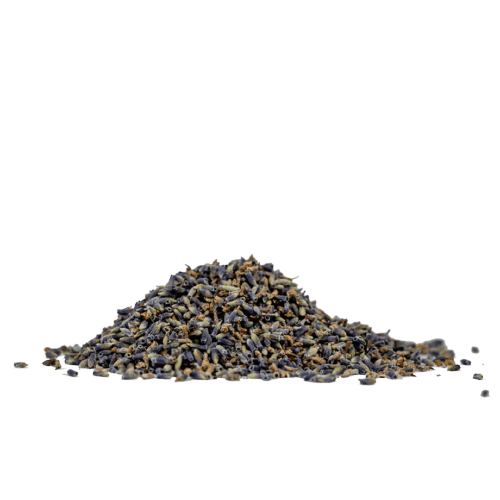 A mix of lavandin and lavender for an authentic scent. Use to make sachets, to scent linens and closets, in pot-pourri and any other application calling for non culinary lavender.
20g - 4.95€
Lay down, breathe in deeply the comforting scent of our lavender and relax. Our eye pillow is filled with rice and our own lavender. The cotton fabric is particularly soft on the skin. At the end of your yoga class or whenever you feel the need, position it over your eyes. It blocks the light and help you rejuvenate yourself. Its soft natural scent brings peace and relaxation.
At the end of the day, when your eyes are tired from computer screens, heat it up just a few seconds in the microwave to enhance the relaxing and healing scent of our lavender. It applies a light massaging pressure over the eyes, brings relaxation and regeneration, and can also help a headache.
approximate size 21 x 10 cm - 12,90€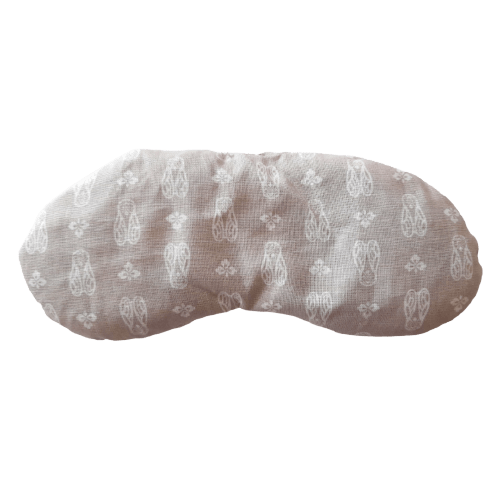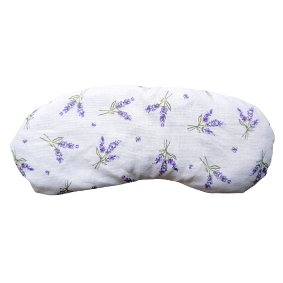 To bring a natural scent to the house or the office with our authentic lavender. Our reed diffuser only contains natural ingredients, including our fine lavender hydrosol, our essential oils of fine lavender and lavandin (organic certification in progress), and organic plant based alcool.
The liquid and the scents spread thanks to the reed and create a clam and relaxing ambiance, just like you are in our fully blooming lavender fields, to be at peace with yourself and the environment. Will last up to 4 weeks.
100 ml - 16,90€
A savant mix of organic natural essential oils which has been proven effective for over ten years on multiple continents, to keep away mosquitoes, tics and flees.
Spray 100ml - 12,90€
We have created for you unique, exclusive, authentic, unforgettable and eco-friendly gifts.
Gifts to make people happy and allow them to feel good, simply and naturally with our 100% natural products, made only with organic (or in the process of being organic) plant based ingredients, without any preservatives or dyes, and packaged in recyclable and reusable packaging.
A natural clay diffuser stamped with the Occitan cross, with a cade wood bead from the Languedoc region, and 5ml of our lavender essential oil . A few drops of essential oil are enough to scent a corner of the house, the office, or even the car.
19,90€
Made solely with wild plants and our naturally grown plants (in the process of organic certification), harvested by hand and air dried, they do not contain any glue nor chemicals, unlike most incense available.
Allow yourself to be taken away with our subtle natural scents and transform your mood and your environment into a zen moment filled with serenity and positivity.
[use with an incense burner, in direct combustion, or over hot coal]
18ml
cade-lavender
peace, relaxation & calm
9,95€
cade-bay laurel
self confidence, calm & purification.
9,95€
cade-olive leaf-white sage
wisdom, relaxation, purification.
12,95€
cade
purifies, repels insects & bad smells.
4,95€
cade-olive leaf-rosemary-bay laurel-lavender
peace, well being, happiness.
11,95€

Infos and advice stated are based on reference literature (books, scientific publications, etc.). They are given as information only, or to offer food for thoughts. They must not be a substitute for any medical diagnosis, or any medical advice, and cannot be used against Senteur du Minervois or its representatives.
©